Pizza – West Ridge, Chicago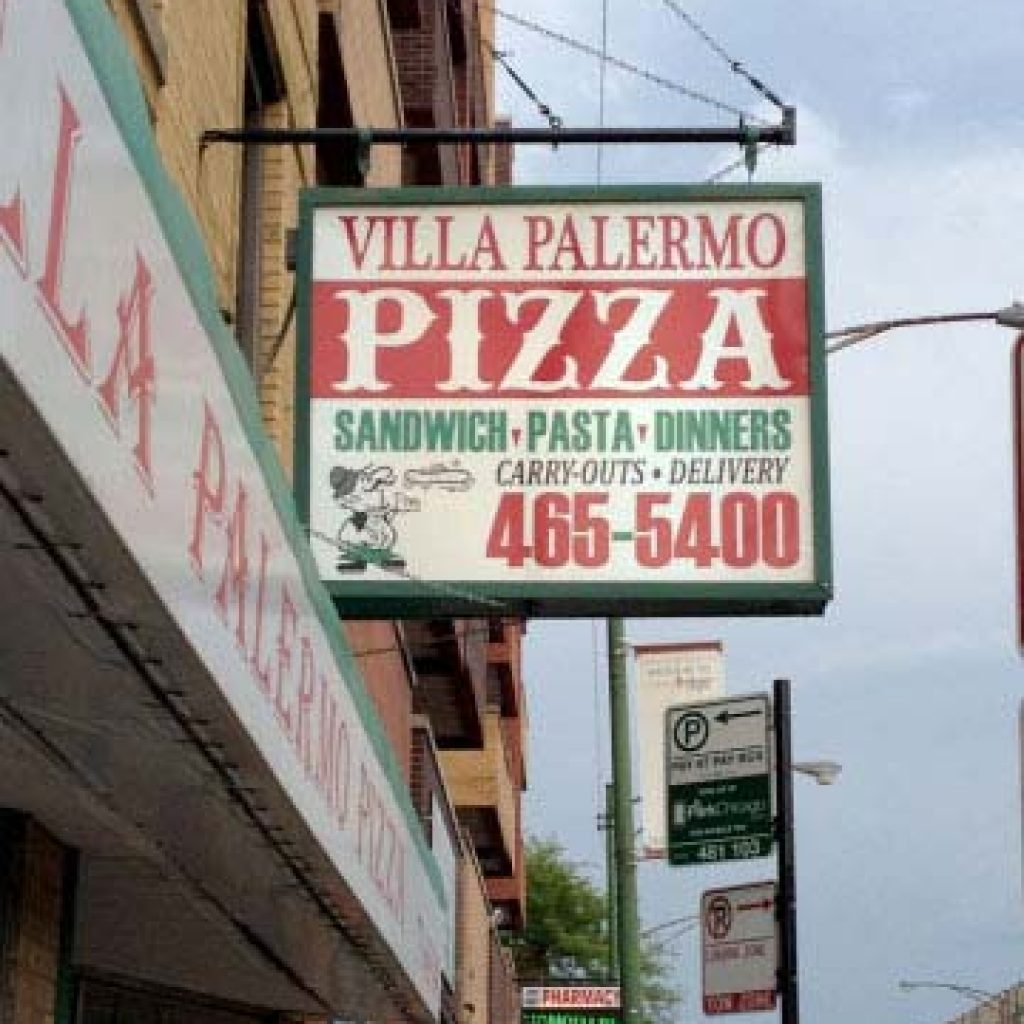 Villa Palermo has been making the best pizza in West Ridge Chicago neighborhood for over 40 years. Our pizza uses only the best ingredients served fresh daily! Why is our pizza better? Talk to our satisfied West Ridge customers! We take special care to ensure that our pizza is made from quality ingredients and by experienced chefs.
West Ridge customers can enjoy our complete menu seven days a week. Guests can order in the restaurant or bring Villa Palermo home via pickup or delivery. Villa Palermo also offers online ordering for people in the West Ridge area. Order from our complete menu, including, pizza, pastas, and appetizers at great prices. Call (773) 465-5400 to order today!
Villa Palermo offers a wide range of delicious and flavorful pizzas to those in the West Ridge Chicago area. The Villa Palermo Special includes cheese, robust and flavorful sausage, earthy mushrooms, onions, juicy green peppers, and premium pepperoni. Our BBQ Chicken Pizza is topped with cheese, savory grilled chicken, freshly chopped red onions, cilantro, and our tangy BBQ Sauce. Take your taste buds for a trip to the border with our Taco Pizza. Loaded with cheddar cheese, premium ground beef, picante salsa, black olives & fresh and juicy jalapeno peppers, this Villa Palermo favorite can't miss. Our Vegetarian Pizza is a fan favorite amongst satisfied customers. With cheese, earthy mushrooms, fresh crisp spinach, ripe sliced tomatoes, juicy green peppers, and onions, you can't go wrong!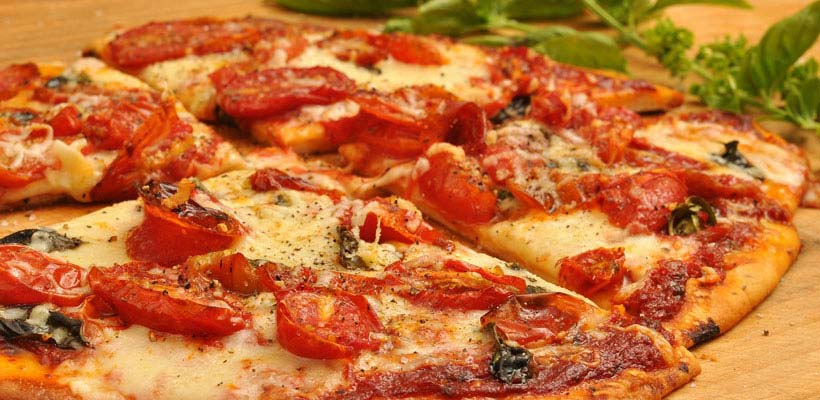 Looking to take a walk on the wild side
with a customized pizza? Check out our
wide-ranging list of fresh ingredients!
Anchovy
Bacon
Black Olive
Broccoli
Fresh Garlic Giardiniera
Green Olives
Green Peppers
Ground Beef
Italian Sausage
Jalapenos
Mushrooms
Onion
Pepperoni
Pineapple
Sliced Tomato
Spinach
Zucchini
Candian Bacon
Chicken
Italian Beef
Shrimp
West Ridge Chicago Pizza
At Villa Palermo, we're dedicated to serving good food at an even better price. That's why we offer residents of West Ridge mind-blowing discounts on our pizza and other authentic Italian cuisine. We offer a free liter bottle of pop with a $18 purchase. Villa Palermo also offers $1 off, $1.50 off, and $3 off orders over $10, $15, $25 respectively (not including tax or delivery charge). We also offer 10% off catering orders $100 and over. Remember to mention the deal when placing your order. Our coupons are limited to one per order and are not valid with any other discount. Your order must exceed the necessary amount before tax and additional charges.
For additional information on Villa Palermo's catering options, click here.
Pizza – West Ridge, Chicago, 60626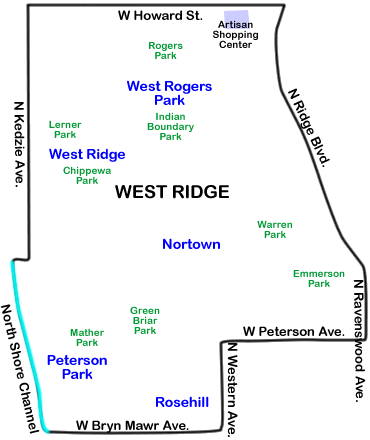 Villa Palermo is committed to serving the best pizza and rustic Italian food in the West Ridge area and have been for since 1969. Guests have come from across the state and country to try our pizza. Villa Palermo is open Sunday from 11 to 1, Monday through Thursday 3:30 to 1, and Friday and Saturday from 11 to 2. We're open into the early hours of the morning and are always ready to serve up the perfect fuel for a late Chicago night!
Villa Palermo's catering services are available daily and we're happy to offer volume deals on pizza orders! Looking for more ways to save? Stop by our homepage to view our daily specials! We accept all major credit cards. Don't forget – final orders must be placed at least 15 minutes before we close! Call Villa Palermo at (773) 465-5400 to place an order for pizza or any of our other mouth-watering meals now. Click here to learn more about catering and click here to order online!
Hours Of Operation
Sunday: 11AM-1AM
Monday-Thursday: 3:30PM-1AM
Friday-Saturday: 11AM-2AM