Villa Palermo Now Brings Catering To Downers Grove Businesses & Residents
We have heard the requests from our customers and we have expanded our catering services to included Downers Grove! We're here to help cater your event; whether it's a small family get together or large corporate event. We offer a wide array of appetizers, pizzas, pastas, sandwiches, a la carte entrees, breakfast items, baked goods and much, much more!
Our experienced team at Villa Palermo has been serving up delicious Italian cuisine made from the freshest ingredients, since 1969. We have developed and perfected our catering menus with foods to suit every taste and preference. Every dish is made-to-order so that you can fully enjoy the Villa Palermo experience.
We allow our customers to customize your menu or choose from one of our specialty packages. Our menu includes breakfast, lunch, and dinner items. If you're looking for something just a bit more indulgent, ask us about our incredible dessert tables and chocolate fountains! We've got it all! Give us a call at 773-465-4800 and tell us about your event!
We Offer Waitstaff and Deliver Equipment Straight to Your Event.
Professional & Experienced Servers
Event Set Up Includes Tables, Chairs, and Placements
Breakfast Options Available
Business and Corporate Box Lunches
Weekend Outings
Family BBQ and Corporate Picnics
Simple Pizza Parties for Birthdays or other events
Villa Palermo provides the assistance of setting up your event, providing wait staff and equipment specific to your needs.
For more than 50 years, Villa Palermo has been catering and serving our customers with the best foods made from only the freshest ingredients. That's why our flavors and creations have been a success for our Chicagoland customers. We put our hearts and souls into each and every dish, made fresh, just for you, daily. We take great pride in going that extra mile to make your event stress-free so that you can enjoy your time.
Create and Customize The Event Menu
We offer a variety of menu items that include Breakfast, Salads, Appetizers, Sandwiches, A La Carte, Pastas, Entrees, and Desserts. Our customers know best and it is our customizable packages that has impressed many guests.
For an appetizer, you can start with the Filet Sliders with Assorted Sauces or the Spinach & Artichoke Dip with Pita Chips. Then we serve a fresh Chicken Chopped Salad. For your entree, Broiled Salmon with Roasted Garlic Mashed Potatoes and Green Beans. Don't forget about dessert with Chocolate Covered Cannoli's. These are just samples of some of the catering menu items that we offer. We just have so many options for any type of event and if you need help deciding give us a call or view our catering menu.
Specialty Packages Simplify Any Event In Downers Grove
With so many options, it can be overwhelming. So, we have customized our specialty packages to suit your needs. All of these combinations have been created from our customers feedback over the last 50 years. We want your event to be simple and creating your menu should be easy.
All of the specialty packages include two protein options and a vegetarian entree, a fresh salad and side dish. Each package feeds a minimum of 20 guests. Our customers agree that these catering options are some of their favorites.
Villa Palermo's Authentic Italian Classic
Package #1 – $14.75 per person
Baked Chicken
Italian Beef
Sausage with Green Peppers
Baked Mostaccioli
Fresh Salad
Chicken, Sausage and Pasta Combo
Package #3 – $14.75 per person
Chicken Parmigiana
Sausage with Green Peppers
Pasta Primavera
Italian Green Beans
Italian Salad
Catering Discounts For Downers Grove Customers
Any catering order for Downers Grove businesses and residents will receive 10% off their order over $100 when you mention this discount.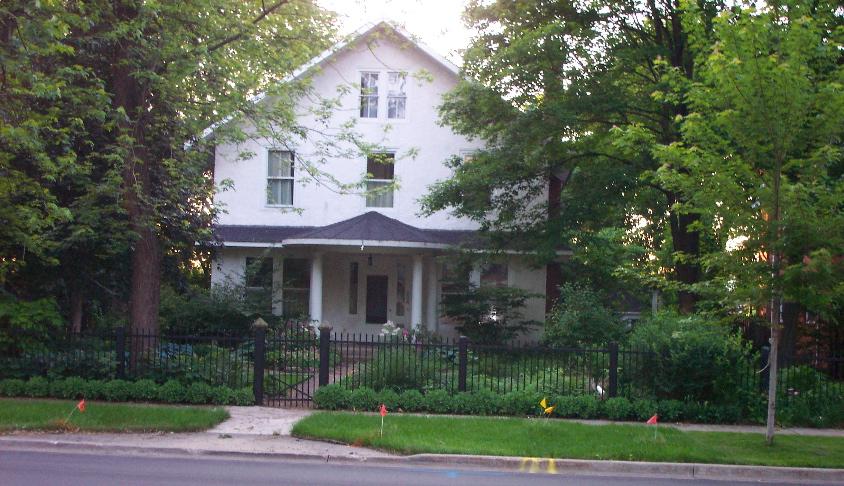 Last Minute Event Planning? Villa Palermo Is Ready With 24 Hour Notice
We understand when an unexpected event arises and you need to pull the whole thing together within 24 hour notice. Villa Palermo is open 7 days a week and we start taking calls at 10:30am. So please do not hesitate to call us and tell us more about your event 773-465-4800. All we need is 24 hours notice to assist in making your event seamlessly catered.
From a business luncheon to late night meeting, picnic or BBQ or just a birthday pizza party the options for your specialized menu is limitless. Customize the menu with our A La Carte option or consider one of our specialty packages for parties of 20 or more. Please let us help you pick an option that best suits your catering needs.
We are so proud to bring Villa Palermo's catering services to Downers Grove. We strive to make your event simple and enjoyable. We bring that "wow" factor that you're looking for when planning your next get together with one of our mouth-watering classic recipes. Our Downers Grove catering services are available daily, and we're excited to bring you volume deals on special orders.
Thank you Downers Grove we look forward to being a part of your special event!