Have A Last Minute Corporate Event That Needs Catering In Schaumburg?
Since 1969, Villa Palermo has provided the best authentic, gourmet Italian catered cuisine in all of Chicagoland! We proudly cater any event in Schaumburg from corporate lunches or breakfasts to weekend outings and picnics. We are ready to cater for all of your last minute events!
Our incredible catering menu composed of appetizers, pizzas, pastas, sandwiches, breakfast items, baked goods, a la carte entrees, dessert tables, chocolate fountains and so much more. All of these offerings will surely satisfy your guests and have your taste buds dancing over our large array of catering menu options. It is our goal to make each and every event memorable. Call us at 773-465-4800 today, and let us make your event unforgettable!
Do You Have 24 Hours To Plan Your Event? Villa Palermo Is Prepared For All Last Minute Events
Catering services are available seven days a week! Catering orders must be given 24 hours of advanced notice.  We are available to discuss your catering needs at 10:30 a.m. So, what are you waiting for? Give us a call today at 773-465-4800!
Villa's Catering in Schaumburg Offers Experienced Servers & Equipment
We have an Experienced Waitstaff
We can Provide Tables and Chairs
Catering for Corporate Breakfasts and Customized Corporate Box Lunches
Available to Cater for Weekend Events
Ready for Picnic Catering and Summer BBQ Events
Or Keep It Simple with a classic Pizza Party

By Ken Lund (http://www.flickr.com/photos/kenlund/9181753188/) [CC BY-SA 2.0], via Wikimedia Commons
Our fantastic catering services team is bringing the best of Italy straight to you in Schaumburg! We know that our customers come from near and far for a taste of our authentic Italian cuisine and fresh pizzas; so, we want to return the favor with our extensive, gourmet catering menu.
Our catering services are available seven days a week! Whether you're looking to cater a small party or setting up a large corporate event, we do it all! We're excited to offer everything from volume pizza deals to specialty packages for parties of 20 or more. As well as, a la carte catering menu options. Give us a call so we can discuss your the type of event you're hosting and put together a package that best suits your needs.
All Menu Items Our Custom For Your Guests
Our menu consists of items from Breakfast, Salads, Appetizers, Sandwiches, Pastas, Entrees, A La Carte and Desserts. We have taken the worry out of event planning by supplying you with everything that you need to make your event a success. Our Schaumburg Corporate customers rave about our Box Lunches. Many of our catering customers also recommend the Panini Tray with Chicken Pesto, Grilled Vegetable or Caprese. We also offer Italian Subs and Mini Sandwich Trays for smaller events or if you'd like a taste of everything. Include Assorted Homemade Cookies or Dessert Bars to satisfy any sweet tooth. Let's make your office event a breeze! All of our menu items can be adjusted for any food allergy needs or dietary constrictions. Check out all our signature dishes on our catering menu!
ALL IN ONE SCHAUMBURG CATERING SPECIALTY PACKAGES
Let us make your event a breeze with our hand picked and customizable specialty packages. Our customers have a lot to do with how we choose what we serve on our menus. Here at Villa Palermo, we are exceptionally grateful to have served our customers for over 50 years now. We strive for consistency and truly value our relationship with our customers.
All of our catering packages include two protein entrees and a vegetarian item, a side dish and salad. These packages are catered for parties with a minimum of 20 guests. Our Schaumburg customers agree these are some of their favorites.
Chicken, Sausage and Pasta – Oh My!
Package #3 –  $14.75 per person
Chicken Parmigiana
Sausage with Green Peppers
Pasta Primavera
Italian Green Beans
Italian Salad
Southern Style Comfort Food
Package #4 – $13.75 per person
Fried Chicken
BBQ Chicken
Pulled Pork
Corn Cobbettes
Coleslaw
Offering Schaumburg Business Discounts
Here at Villa Palermo, we have enjoyed being a part of special events and the community in Schaumburg. We truly believe in providing excellent food at great prices. It's our mantra, and that's why we like to give our customers all sorts of exciting promotional discounts and deals. We want to give our catering customers something special, so we'll knock 10% off of orders over $100! Just mention "Schaumburg Catering" and we'll make sure that you receive your savings!
We are ready and there to assist in planning your next event! Give us a call at 773-465-4800.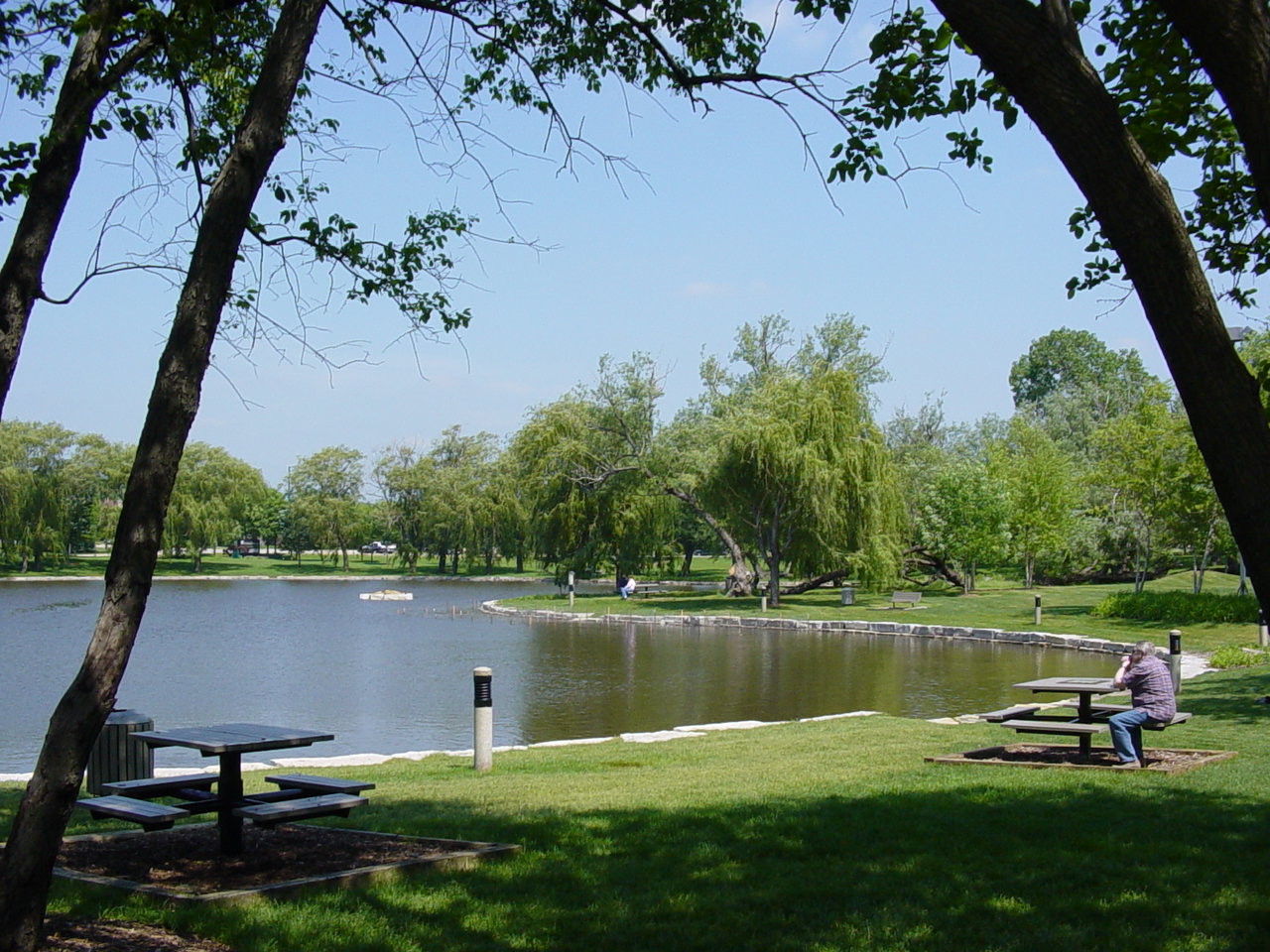 Last Minute Event! Catering Orders Start At 10:30AM Everyday
We are available to discuss our catering services every day, starting at 10:30am in the morning. Catering orders require at least 24-hour's notice before delivery. Click here to view our menu or call us at 773-465-4800. We happily accept all major credit cards for your event.
We look forward to being a part of your special event!